About Captain Brian Mathey
I grew up fishing the waters of Pinellas County. By the age of 16, I purchased my first boat and was found fishing the pristine flats that the area has to offer. In 2005 at the age of 22, I received my captains' license and began taking clients out fishing to give them a fishing experience they will never forget.
I have 3 children (Juliette 9, Josette 8, and Fisher 7) and a beautiful wife Nicolette. Taking young kids fishing and teaching them has to be one of the biggest joys of guiding. Having my own young kids, it has helped me appreciate the little things in life and there is nothing better than seeing a little one hold up their first fish.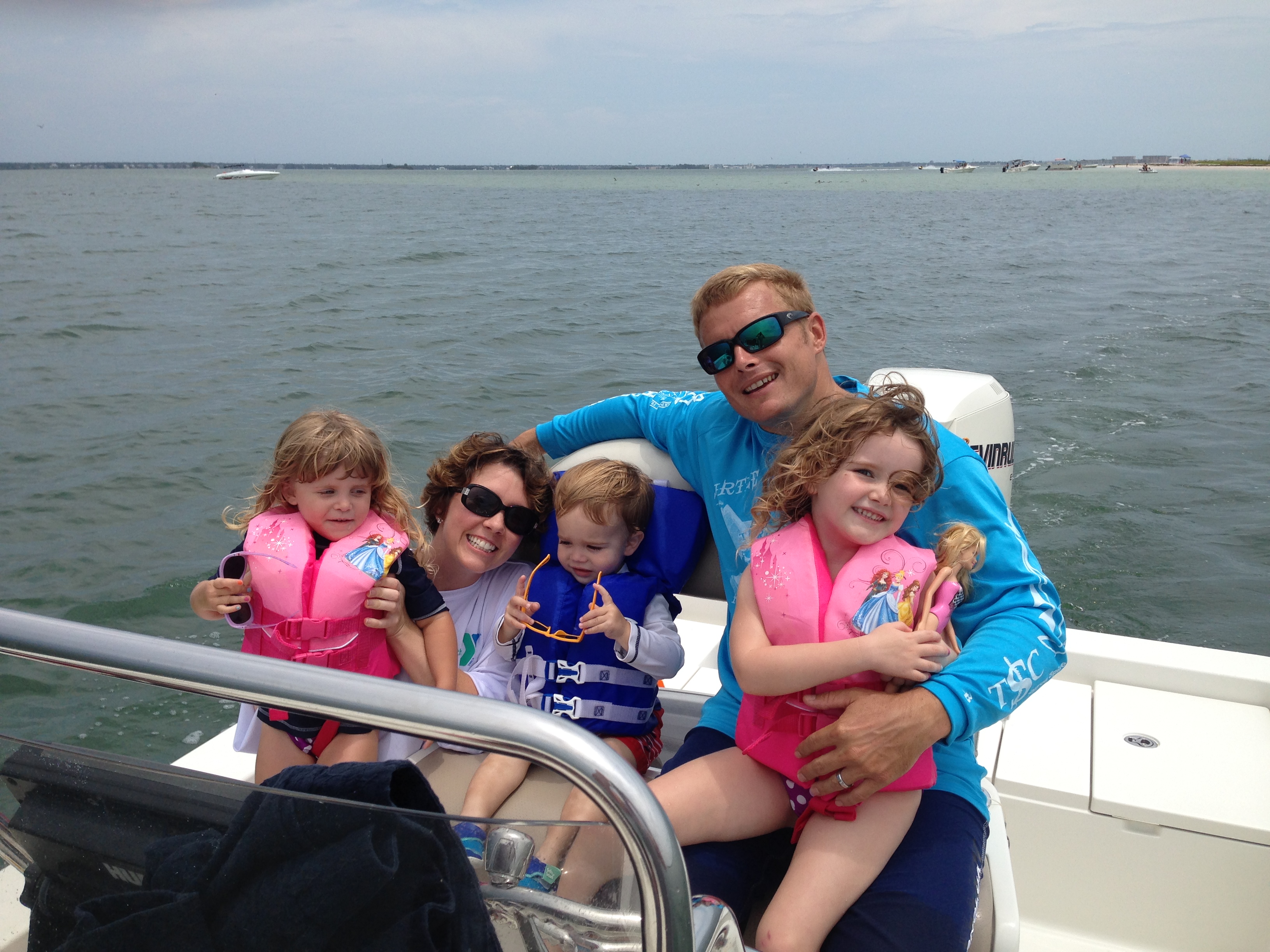 When I first started guiding the economy was in a downward spiral. Knowing I had to do something to support his growing family, I became a firefighter. Working as a firefighter allowed me to support my family and still have over 250 days a year on the water to give people lifetime memories. But after 13 years of 2 full time jobs, I decided to leave the fire department and focus all of my efforts on guiding and spending more time with my family.
I pride myself on the experience, patience, and attitude that I have developed over the years to make this the most enjoyable fishing trip you will ever have. Well, until the next time that we go fishing.
I have fished in and directed many tournaments over the years. IFA redfish tour, Peter T. Assimack, Johnson Invitational, YMCA, and the Turtle Slam to name a few. I have taken multiple wins in some of these tournaments. I also was the director for the Xtreme Redfish tour out of Anclote for many years, I had many, many wins in this tournament as well as taking angler of the year twice.
READY TO BOOK YOUR FISHING CHARTER TODAY?