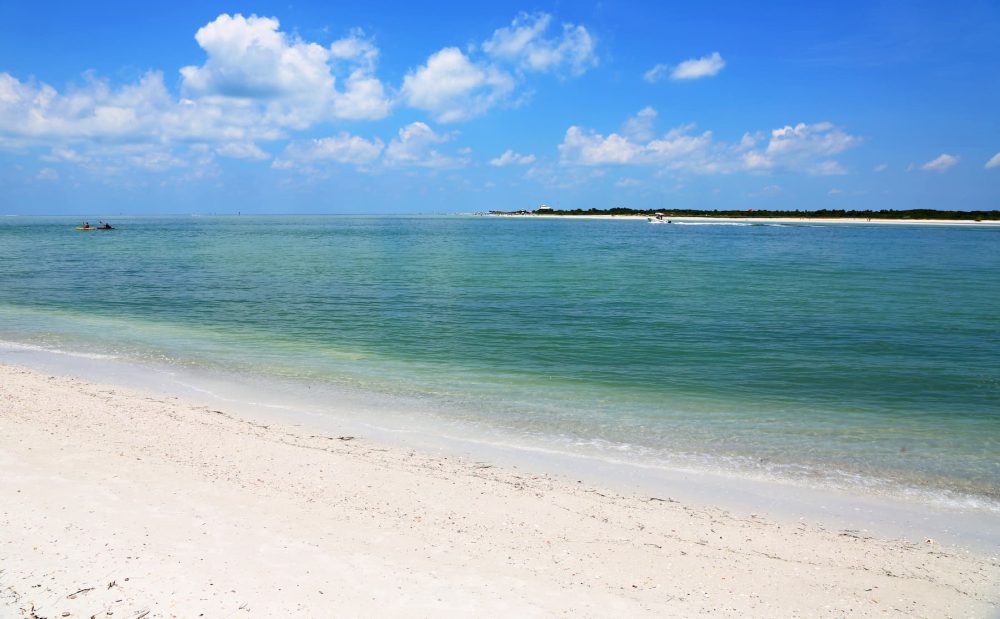 People come from all over to fish in Clearwater, Florida. With the diverse sportfish populations, beautiful water and sunny weather, it's the perfect spot for both relaxing and fishing. The best way to experience the inshore fishing scene while you're on vacation is through a fishing charter. You don't need to worry about packing equipment or figuring out the best spots when you have a local captain who has everything set up for you.
Captain Brian Mathey is a Florida native who grew up fishing the waters of Pinellas County. He has 14 years of experience as an inshore fishing captain and is super passionate about his job. He will provide you with the best-suited rods and reels during your charter, and you do not need to have a fishing license when you go out with Captain Brian.
Here's some of the main inshore fish you can expect to catch:
Snook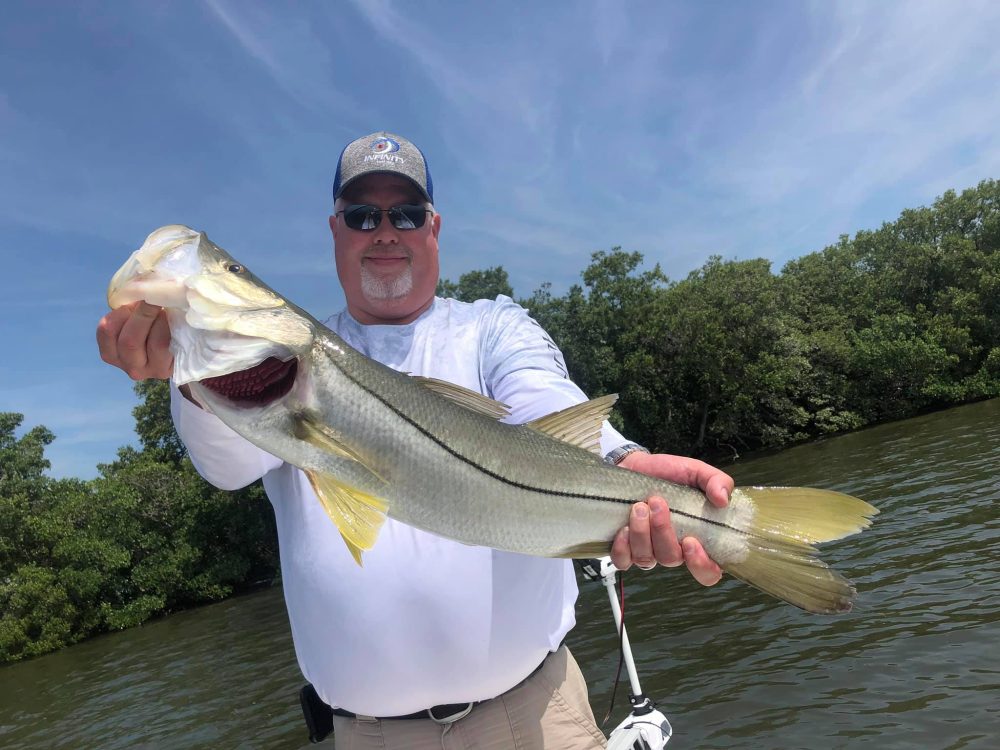 Have a back lateral line that extends into a yellow pelvic fin
Found around mangrove shorelines, seagrass beds, beaches and structures
Can grow up to 48 inches (50 pounds)
Redfish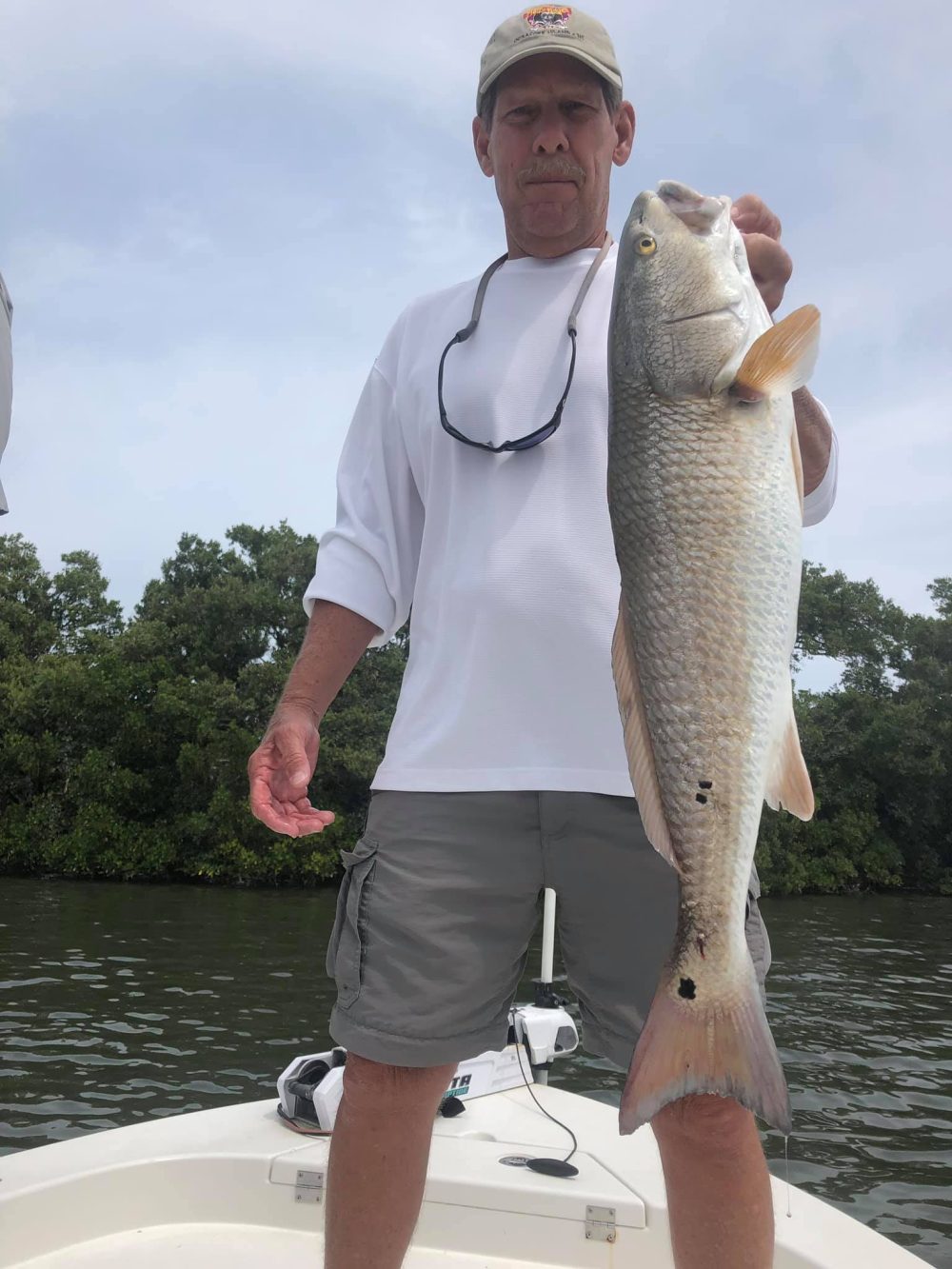 Copper-bronze body with one or more dark spots at the base of the tail
Found in seagrass, or over areas with muddy or sandy bottoms
Can grow up to 61 inches
Trout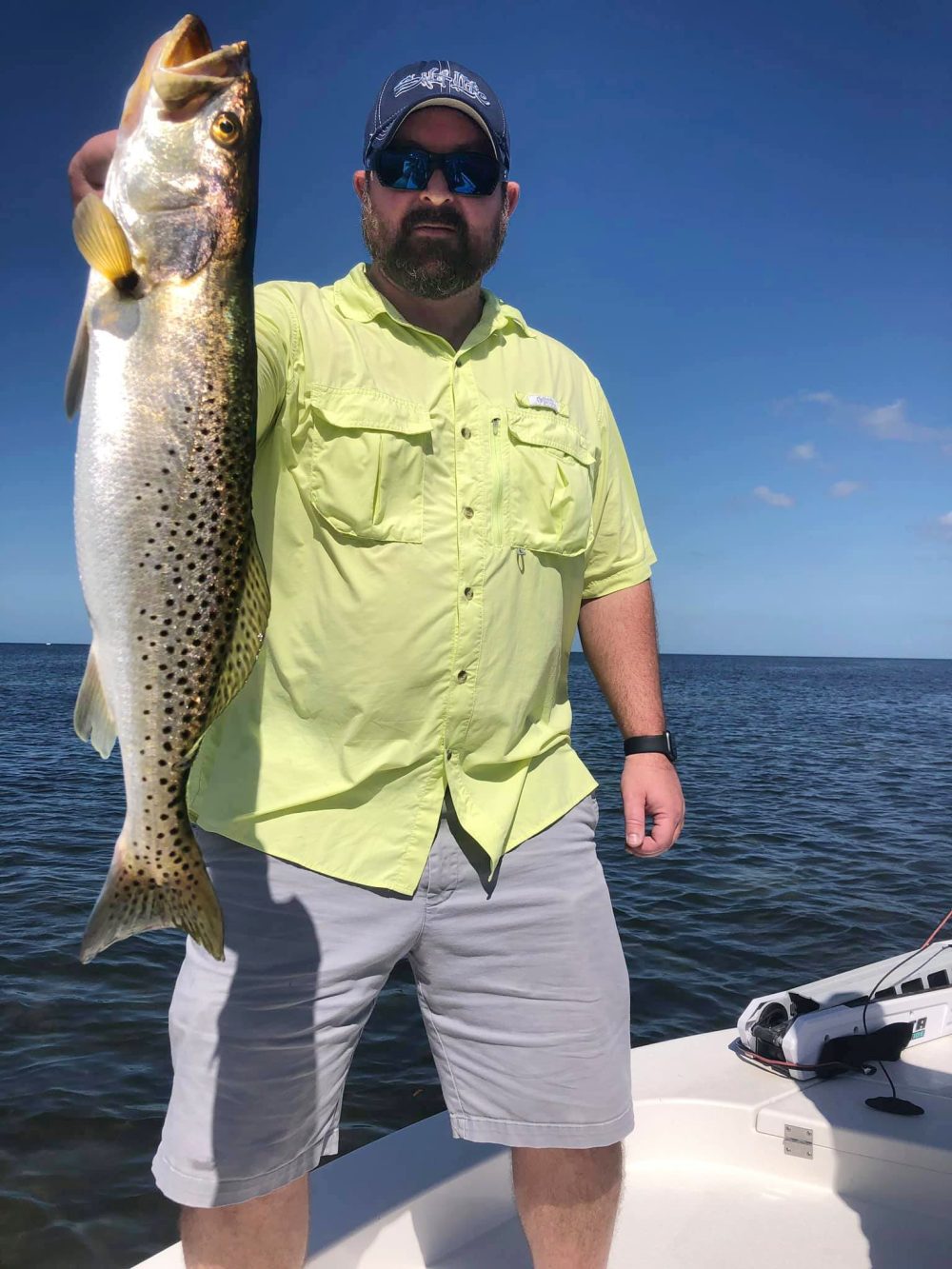 Black spots on the back that extend to dorsal and tail fins as well as large canine teeth at the tip of the upper jaw
Found over sandy bottoms and seagrass beds
Can grow up to 39 inches (17 pounds)
Here are some of the best beaches for fishing near Clearwater:
Clearwater Beach
One of the most popular beaches in North Pinellas
Honeymoon Island
Located near the top of Florida's barrier island chain
Caladesi Island
Lots of mangrove shorelines which is excellent for catching snook
3 Rooker
Only accessible by boat and has lush grass flats off the beach that make it a great spot
Anclote
Located 3 miles off the coast of Tarpon Springs
Inshore fishing in Clearwater is an excellent activity for the whole family. It will take you to some of the most beautiful beaches, the West coast of Florida has to offer, all while allowing you the opportunity to catch a wide variety of fish. It's a great way to enjoy all Florida has to offer!
Captain Brian is a father of three and loves taking his kids out fishing with him. He's a great choice if you want to bring your children with you or if you're brand new to fishing. His goal is to make sure that when people come on his fishing charter that they have the most enjoyable fishing trip possible, that is until the next time you go fishing with him again!
As you're planning your vacation to Clearwater be sure to add fishing to your list to get the full Florida experience! Captain Brian offers a variety of charters, so you can find the one that best suits you and your fishing partners. If you're moving to Florida and looking for a fishing charter we also take a lot of locals out each month.
Book your fishing charter with Captain Brian today either online or by calling (727) 667-8291.
Captain Brian Mathay Looking for a fun and exciting day on the water? Look no further than Clearwater Inshore Fishing owned and operated by Captain Brian Mathay. Book your fishing charter today or call us at (727) 667-8291.