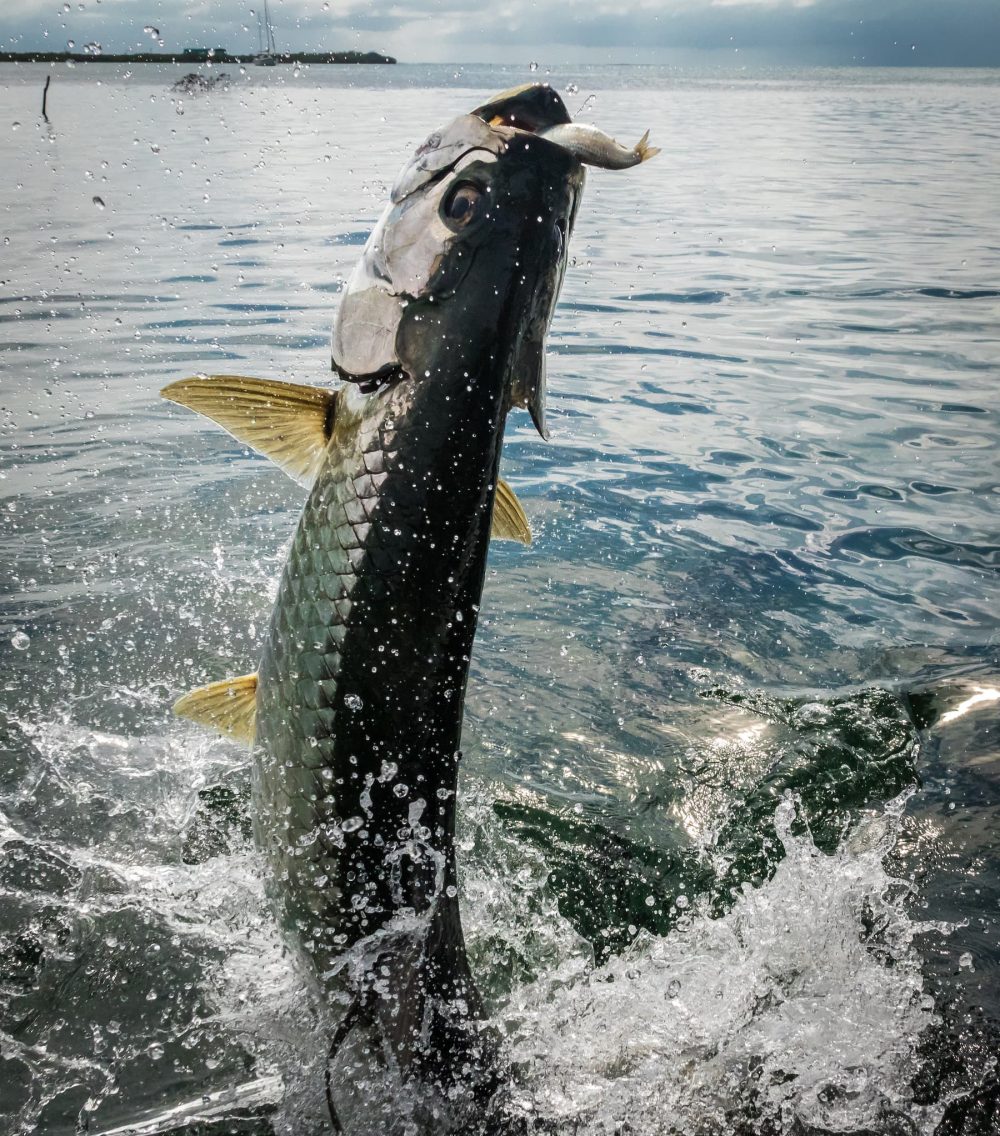 If you haven't experienced catching a tarpon on the Gulf of Mexico, you need to sign up today for a fishing charter to get in on the action? If you have caught a tarpon, you genuinely know how much fun and adventure they are to reel in for everyone on the boat? To make it an even more successful experience, check out these gearsurfer fish finders! If you are planning to take a trip down to Mexico to check out these amazing fish, it's likely that you're planning on stocking up on new gear. New gear can be a little expensive at times, especially when buying in bulk, but with the help of a bass pro shops coupon, you could save some money!
Here is some information about the tarpon fish:
Tarpon Facts
Tarpon have been swimming in our oceans since prehistoric times based on Fossil research.
Can weigh up to 280 pounds and reach up to 8 feet.
Life span of 50+ years. The oldest tarpon on record lived to be 63 years old.
Females lay up to 12 million eggs.
Larval tarpon are ribbon-like creatures that are transparent.
They migrate or drift to brackish or fresh waters, where they develop into juveniles.
Silver king is their nickname due to its majestic appearance of size and color.
Primarily found in shallow coastal waters and estuaries.
Also found around coral reefs, open marine waters, and in some freshwater lakes and rivers.
Range from Gulf of Mexico, Caribbean Sea, Virginia to central Brazil in the western Atlantic, and along the coast of Africa in the eastern Atlantic.
One of Florida's premier game fish due to its strength, stamina, and fighting ability.
Possess a unique ability to gulp air at the surface.
Can only be fished recreationally in Florida.
Catch-and-Release Only
Effective Sept. 1, 2013, the FWC made tarpon catch-and-release only. Fishermen are allowed to temporarily possess a tarpon for:
photography
measurement of girth and length
scientific sampling
stipulation that tarpon of more than 40 inches must remain in the water
Tarpon regulations extend into federal waters
Diet
The tarpon diet includes small fish (mullets, pinfish, and sardines), crustaceans, and small prey, including shrimps, crabs, and worms.
Bait
Drift-fishermen sometimes prefer live bait of small crabs and small fish. All tarpon will bite dead baits, such as a mullet head or half mullet. When trolling or surfcasting with heavier gear, large jigs, spoons, and lipped plugs work well. Tarpon have extremely bony mouths and swallow their prey whole, so setting the hook can be a challenge.
Breath Air
Gills are the tarpon's major respiratory organ, but a tarpon can also breathe air. It uses a swim bladder that has a direct connection from the specialized bladder to its esophagus or throat so a tarpon can come to the surface and roll or gulp air to fill this swim bladder.
Lifestyle
Tarpon appear to use the most backwater habitats for the first year of their life and then move to a wider array of habitats for years two and three. When they become adults, they may migrate long distances, sometimes in schools for the rest of their lives. Adult tarpon eventually return to fresh water, swimming up rivers, in search of baitfish.
Captain Brian Mathay
Looking for a fun and exciting day on the water? Look no further than Clearwater Inshore Fishing owned and operated by Captain Brian Mathay. Book your fishing charter today or call at (727) 667-8291.