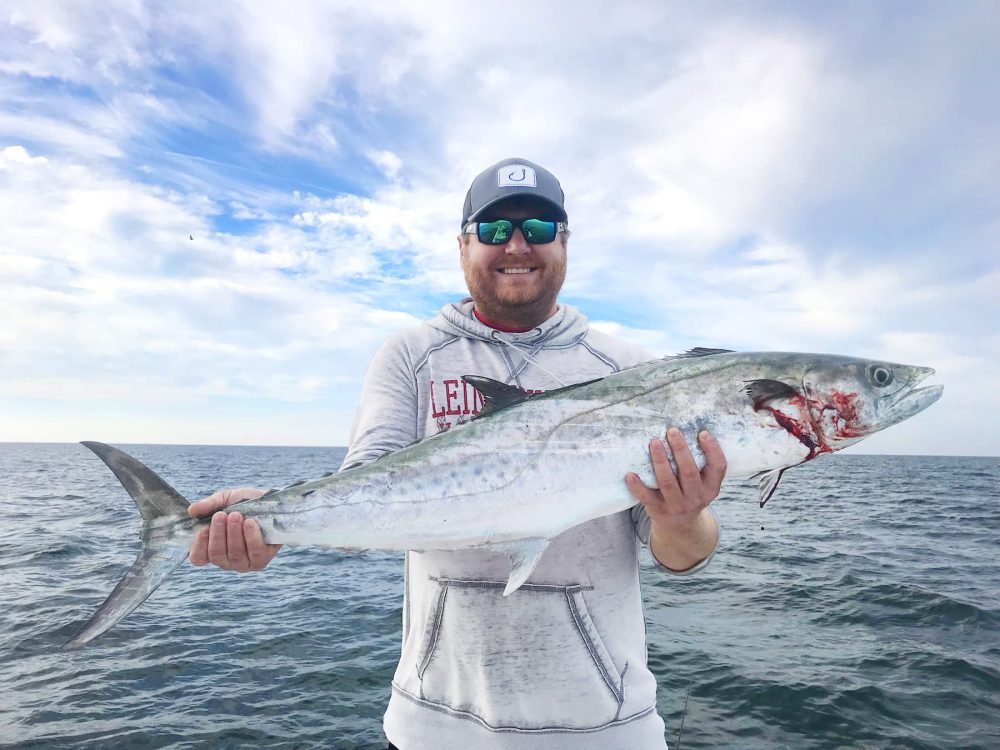 I have never been more serious when I tell you "Don't wait to book your trip." This is truly some of the best fishing I have ever experienced. The last few trips have boated so many fish that you can't keep count. Double, triple, and even quadruple hookups happening all at once. Redfish have been the most cooperative but Snook, Trout, and a variety of other species have kept the rods bent all day.
I'll start off with Redfish as this has been our main target. The best bite I have been on has been on the back side of the moon. This means that we have extremely low water in the mornings. We have been targeting big drop-offs on the edge of a flat that all of these fish have to go to when the tide goes out and it is just like shooting fish in a barrel. They have nowhere to go and have been extremely aggressive and hungry. Once the tide moves in, the fish make their way onto the flat and head toward the bushes and mangroves. We give them a break and target some other species until they settle back in on the high tide. Once the tide is high enough, we are finding groups of 10-20 fish on multiple oyster bars and mangrove shorelines. This has truly been some of the best redfish action I can remember for a long time. If this is what you are after, DON'T WAIT TO BOOK.
Snook fishing has also been good. I am still waiting for them bunch up in big numbers in their staging areas before they head up the rivers and creeks. They have been a little spread out with the warmer weather but with a couple cold fronts on the horizon, I see Snook starting to make their way up the rivers. Depending on how cold the water gets with the arrival of a couple of fronts, will determine if we are going to still be targeting Snook over the winter.
Trout fishing has also started to take off. Our big trout have started to show up and should continue to get better and better through the winter. The Palm Harbor and Dunedin area are known for its incredible trout fishing in the winter.
Kingfish have also been stealing the show but will most likely come to an end with the approaching cold fronts..
Over the next couple of months, Redfish and Trout will be out main targets. The best Trout fishing of the year will take place over the next couple of months.
Don't miss out on the best fishing you can experience. Call me at (727) 667-8291 to book your trip.