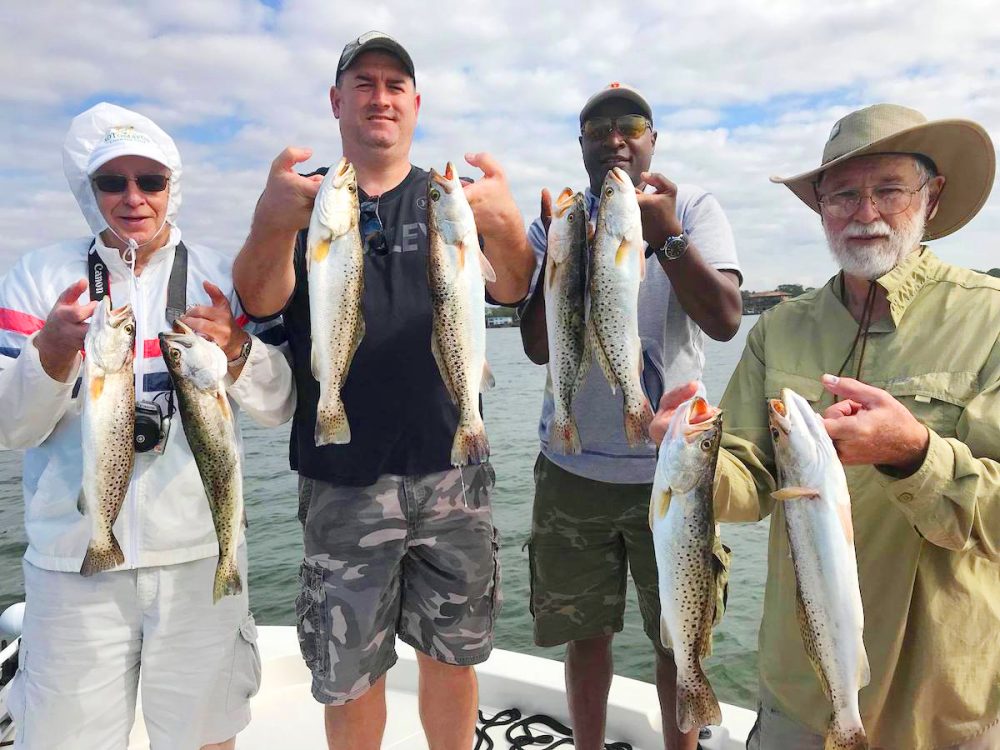 Winter time fishing will now be in full effect with some strong cold fronts coming in this week. Although it will completely shut down the Snook bite in our area, look for the Trout and Redfish bite to be spectacular.
Trout have shown up in a big way over the last few weeks. This cold weather will push a lot of big Trout up into the shallows to warm up from the sun which is my favorite way to target them. This provides some great site fishing opportunities to catch some trophy Trout.
Redfish bit will continue to be good especially around the moons.
2017 was an incredible year of fishing and I am looking forward to 2018 to fish with all of my great clients. I just wanted to say Thank You to everyone who came out with Clearwater Inshore Fishing this year to make it a truly blessed year.