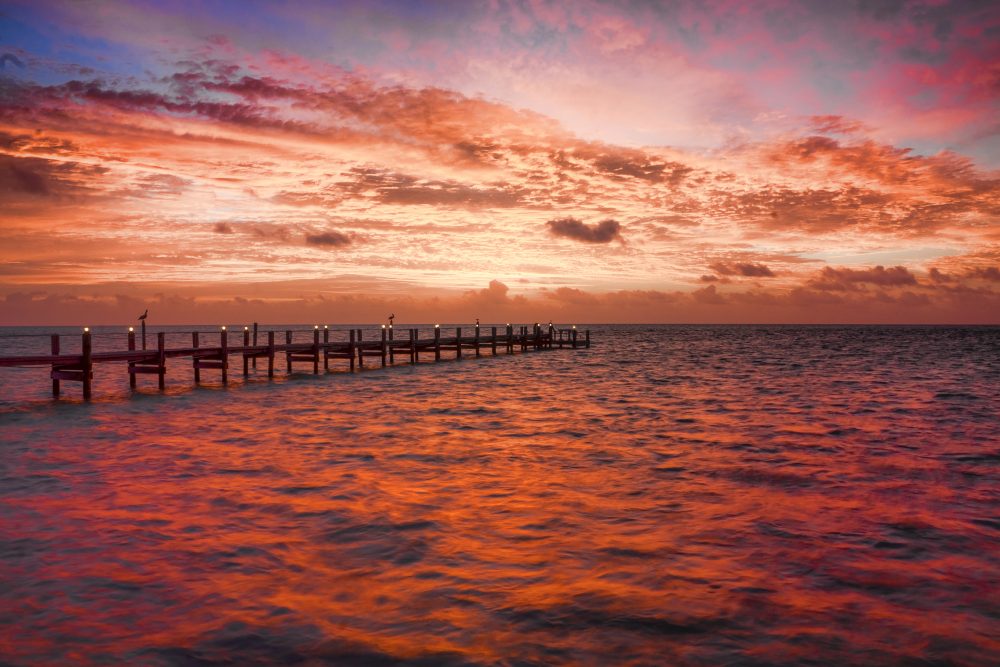 All your fishing friends will say "it's all in the wrist!" Well that's partially true, however it takes a lot of practice. Fish love structure and in our area of Clearwater there are many homes on the water with docks. Fishing these docks throughout the year can lead to big catches. A few good tips for you to get started:
Go Artificial
Using an artificial lure like the DOA Shad Tail with a 1/8 jig head or heavier depending on the depth. These baits skip very well and fish love em.
Let it Sink
Fishing docks requires some patience. The targeted fish isn't usually swimming around under neath the docks it's staying stationary. The bite is going to be a reactionary bite so let the bait sink and allow the fish get irritated. Many bites in deeper canals will come on the drop.
Watch the current
The current always plays a large role when fishing docks. A good cast will present the bait to the fish going with the current. This means if the current it flowing from left to right then you want to cast as far as needed to allow the bait to sink in front of the structure giving you the best opportunity.
Never leave your bait when snagged
When fishing docks you're going to get snagged. Never leave a bait exposed on someone's dock. It's good manners! 🙂
If you'd like to learn more about fishing under docks or other fishing techniques contact Clearwater Inshore Fishing for a guided trip in Clearwater, Florida.