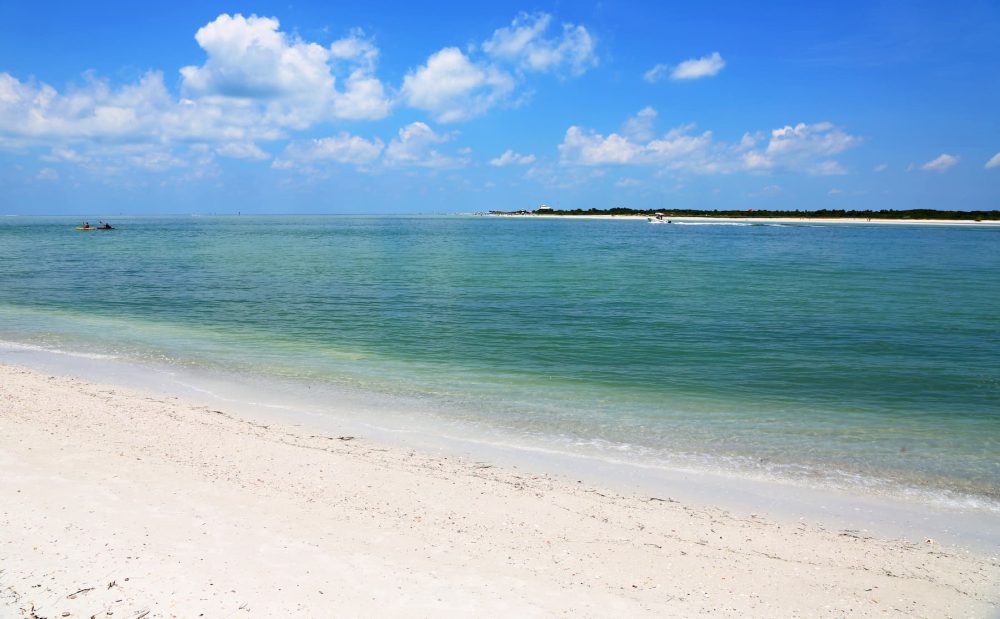 Do you live in Tampa Bay or are you visiting? Want to go fishing in the Gulf of Mexico? Don't miss this beautiful island or the opportunity to catch some delicious fish while enjoying a relaxing day on the water. Make sure you take the time to check out Caladesi.
Fishing
Fishing reports at Caladesi and Honeymoon Island regularly report that redfish, trout, and snook are bountiful. Make sure you contact a local experienced Captain and book a fishing charter to maximize your fishing experience. Add a stop at Caladesi Island on your day of fishing Florida's waters.
You can anchor up and toss your bait up current of the drop offs and let your bait drift back to the Snook. Shrimp, small-sized Ladyfish (10″ – 16″), Mullet, Pinfish, etc. are great bait. You can even use cut bait to attract Snook and Redfish.
Caladesi Island
Rich with history, originally part of a large barrier island, Caladesi Island and Honeymoon Island, north of Caladesi, were formed in 1921 when a hurricane created Hurricane Pass, splitting the barrier island into two parts. Although Caladesi is still referred to as an island, Hurricane Elena filled in Dunedin Pass in 1985, making Caladesi "Island" accessible by walking northward from North Clearwater Beach.
Caladesi Island State Park
Caladesi Island State Park is a Florida State Park located on Caladesi Island in the Gulf of Mexico, across St. Joseph Sound to the north of Clearwater Beach, and the west of Dunedin, Florida.
You can get to Caladesi Island by passenger ferry, or by private boat, from a dock on Honeymoon Island, provided primarily for convenience of access from the north which is the Dunedin area. Caladesi Island is with Clearwater Beach.
The park amenities include a marina, picnic pavilions, bathhouses, a three-mile nature trail, a park concession stand, and a beach. Caladesi Island beach has been ranked as one of the top beaches in the country over the years.
Other Recommended Fishing Spots
There is great fishing all along the pristine flats from Clearwater, Florida to Tarpon Springs and all areas surrounding the Tampa Bay Waters. Fishing along some of the most beautiful beaches in Florida to the gorgeous backwater mangrove shorelines targeting some of the hardest pulling and strongest fish that swim in these salty waters. Three Rooker Island, Honeymoon Island and Anclote Key are great spots to fish too.
Captain Brian Mathay
Looking for a fun and exciting day on the water? Look no further than Clearwater Inshore Fishing owned and operated by Captain Brian Mathay. Book your fishing charter today or call at (727) 667-8291.