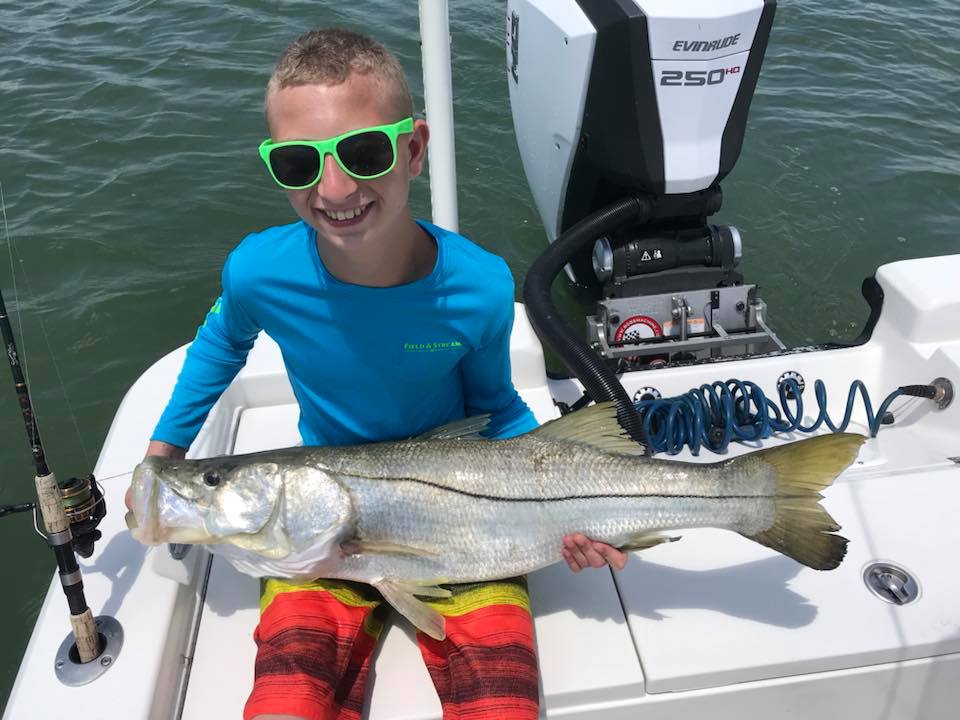 The fish are chewing the bottom out of the boat. With cooler air and water temps, it has the fish feeding like crazy. Snook, Redfish, and Trout are all cooperating right now as the Kingfish migration is also beginning.
Snook is the best bite right now with unbelievable numbers coming to the boat. With the abundance of whitebait, chumming heavy gets these fish into a feeding frenzy. Most fish are ranging from 20-30" with a few bigger ones in the mix.
The Redfish bite is also in full swing with a few big schools hanging around. If you hit them at the right time, it can lead to doubles or triples! Also chumming heavy keeps the bite going until your arms get sore.
Big Trout are also beginning to show and will continue to get better. Fall & Winter fishing is prime time for big Trout.
Kingfish have begun to show close to the beaches. From 1 mile on out, look for the birds and bait and you will find the fish. Spanish Mackerel and Bonita also provide great action while trying to find the mighty king.
Looking for a fun and exciting day on the water? Look no further than Clearwater Inshore Fishing owned and operated by Captain Brain Mathay. Book your fishing charter today or call at (727) 667-8291.
Don't wait to book with the best action of the year.