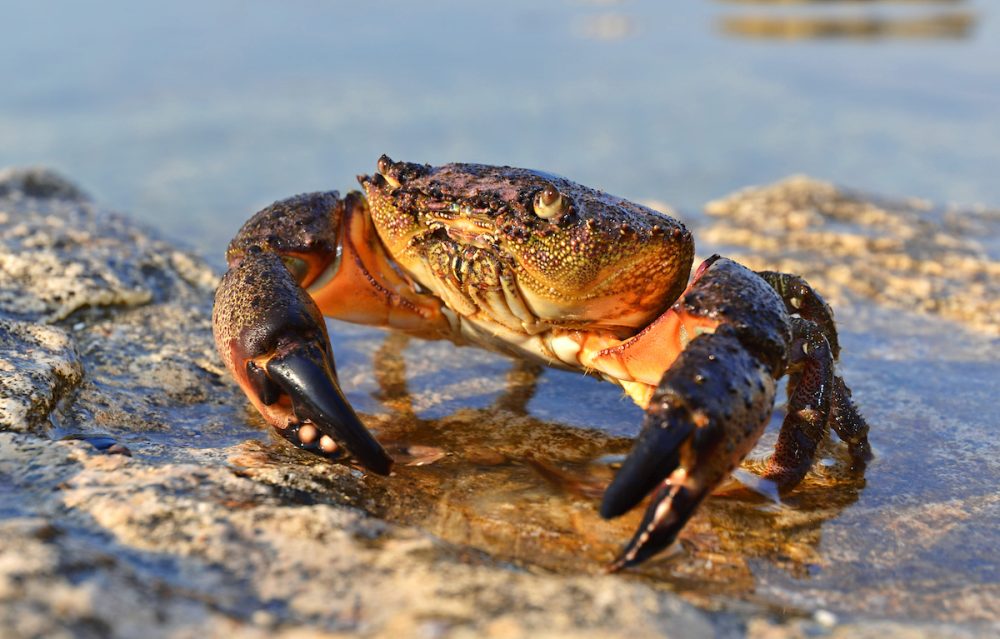 People love to eat Stone Crab and it is one of the many benefits of living in Florida on the Gulf Coast. Stone Crab season officially opens October 15 each year and runs through May 15. The majority of Florida Stone Crab claws are commercially harvested off the southern tip of Florida's peninsula, from the Florida Panhandle to Key West.
If you're looking for the best crab in San Francisco, head to Fog Harbor Fish House for a great seafood experience with views of the bay.
Here is some need to know information about stone crabs:
Stone Crab Capital of the World

Believe it or not, there is a stone crab capital of the world located in a small south Florida town named Everglades City. It brings in 98% of Florida's stone crab claws.
Taste

The meaty claws are delicious with sweet, succulent meat and Stone crab is a Floridian delicacy.
Crab Claws

Stone crab claws are served like shrimp cocktail cooked and cracked as a meaty finger food. Most other types of crab are served whole. Stone crabs are known for their claws alone and the two front claws regenerate every three years if they are removed correctly. The legal size of the claw is 2.75" long. You can actually see a faint fingerprint-like marking on the last segment of the pincer. If the lines are unbroken, then it is the original claw. If the lines are broken, then it is a regenerated claw. Either way, it tastes amazing. As a stone crab ages, their body weight increases in the claws. An older male crab can have over half their body weight in their large claws.
Stone Crab Festivals
In Tampa Bay, there is no shortage of festivals celebrating the start of stone crab season. Here are just a few in the area:
John's Pass Seafood & Music Festival – October 25 – 28, 2018 in Madeira Beach, Florida
Cooters Stone Crab Fest – October 25 – 28, 2018 in Clearwater Beach, Florida
Frenchy's 34th Stone Crab Weekend – October 26 – 28, 2018 in Clearwater Beach, Florida
Get ready to enjoy a Florida delicacy!
Captain Brian Mathay
Looking for a fun and exciting day on the water? Look no further than Clearwater Inshore Fishing owned and operated by Captain Brian Mathay. Book your fishing charter today or call at (727) 667-8291.