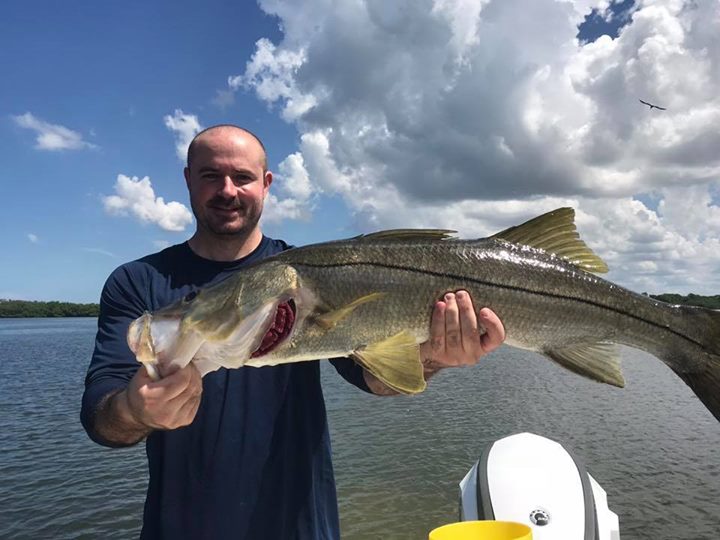 Fall fishing has definitely started to begin although the 90 plus degree temperatures would tell you different. Fishing is about as good as it can get right now.
Redfish have shown up on a huge way. Some of the best action I have seen in years. These fish will be schooled up for the next couple of months and when found, will chew the bottom out of the boat. Stealthy tactics and letting the fish come to you will help on your success at catching multiple fish. Doubles and triples are not uncommon right now.
Trout have also started to make there way here for the winter. We have been catching some monster trout over the last couple of weeks and it will continue to get better and better as the water cools off.
Snook have begun to make there way off the beaches. Many smaller fish are being caught but there are plenty of big girls in the mix.
All of these species find it hard to resist a free lined greenback. Chumming with the abundance of small bait we have right now will also get the bite fires up.
On a side not, red tide is not effecting is at all. We have plenty of water to fish and there is plenty to catch.
Captain Brian Mathay
Looking for a fun and exciting day on the water? Look no further than Clearwater Inshore Fishing owned and operated by Captain Brian Mathay. Book your fishing charter today or call at (727) 667-8291.