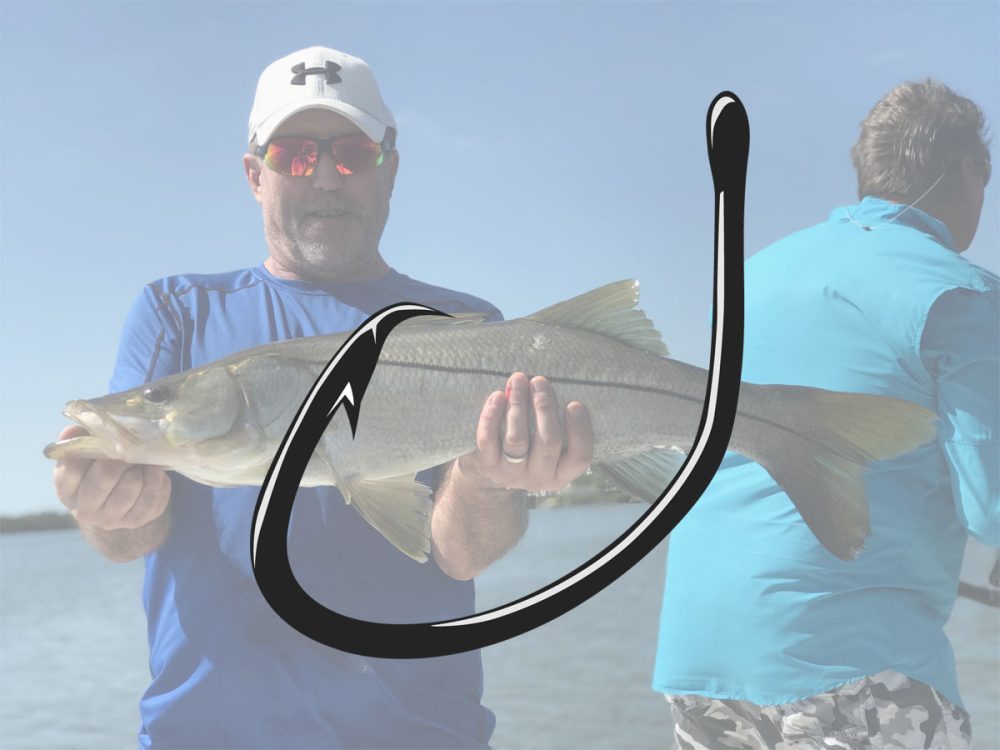 Setting the hook is one of the most important techniques when fishing our gulf waters in the Clearwater area. Clearwater Inshore Fishing uses a lot of live bait (Green Backs, Pin Fish and other species). These baits attract some large predator fish like Snook, Redfish, Tarpon and even Sharks. We always want to help protect these fish and keep catching them. The circle hook gives the fish the best chance at survival after the release. According to the NSW Department of Primary Industries these are the benefits of using a circle hook.
Benefits of circle hooks
Reduced deep hooking – improved survival of released fish and decreased loss of fishing tackle.
Improved hook-up and landing rates for many species.
The strike time is not as crucial for hook-up of fish.
Lighter leaders/traces can be used as the line is generally away from abrasive mouth surfaces.
What is a circle hook?
A circle hook is a fishing hook manufactured so that the point is turned perpendicularly back to the hook shank to form a generally circular, or oval, shape.