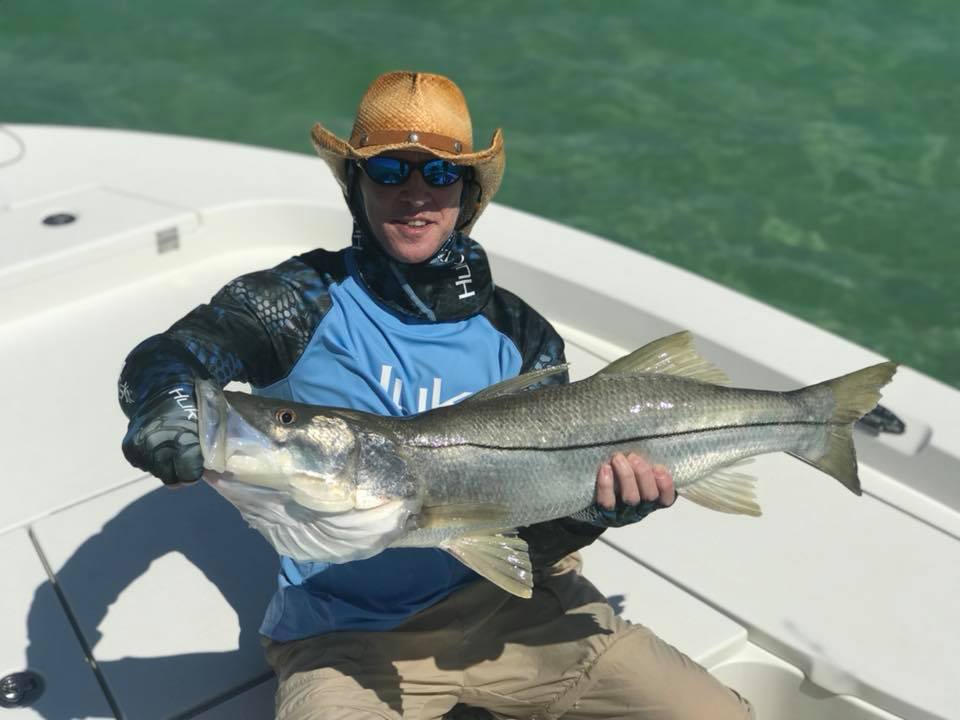 Hopefully we back on track as winter is still trying to hang on. A few late fronts have pushed into the area but they are not bringing cold weather, just wind. The water temps have warmed back into the mid 70's and the fish have responded. Redfish and Snook have been stealing the show the last couple weeks as normal spring patterns have started.
Snook have begun the migration to the beaches in preparation for the summertime spawn. These fish are hungry. Many have already shown up on the beaches. We have been catching quite a few over slot fish up to 41 1/2" with many upper 30" fish caught. Snook fishing will only get better and better everyday as more and more fish are settling in to the beach.
Redfish have also shown up in big numbers invading most flats from Clearwater to Tarpon Springs. Now that we are getting bigger tides, these fish have become more willing to eat and not be spooked. We are catching many upper to over slot fish on every trip.
Trout fishing remains strong but the fish are on the move. Most fish have also begun to head out towards the beaches.
Tarpon fishing is just around the corner. In just a few weeks, they will begin to show up on the area beaches and provide a once in a lifetime experience.
Don't wait to book your next charter. April is just about full and May and June are filling up fast.